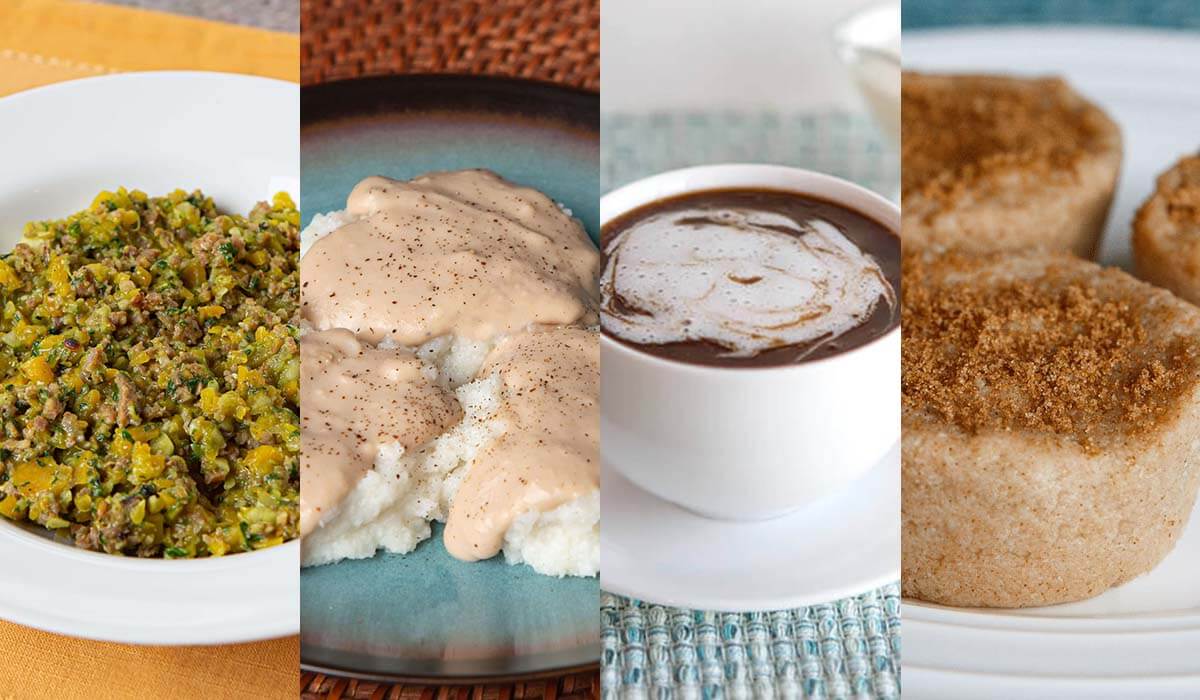 Start your day with these nutritious and flavorful dysphagia diet breakfast recipes that will help you wake up on the right side of the bed.
Pureed Sausage Gravy and Biscuits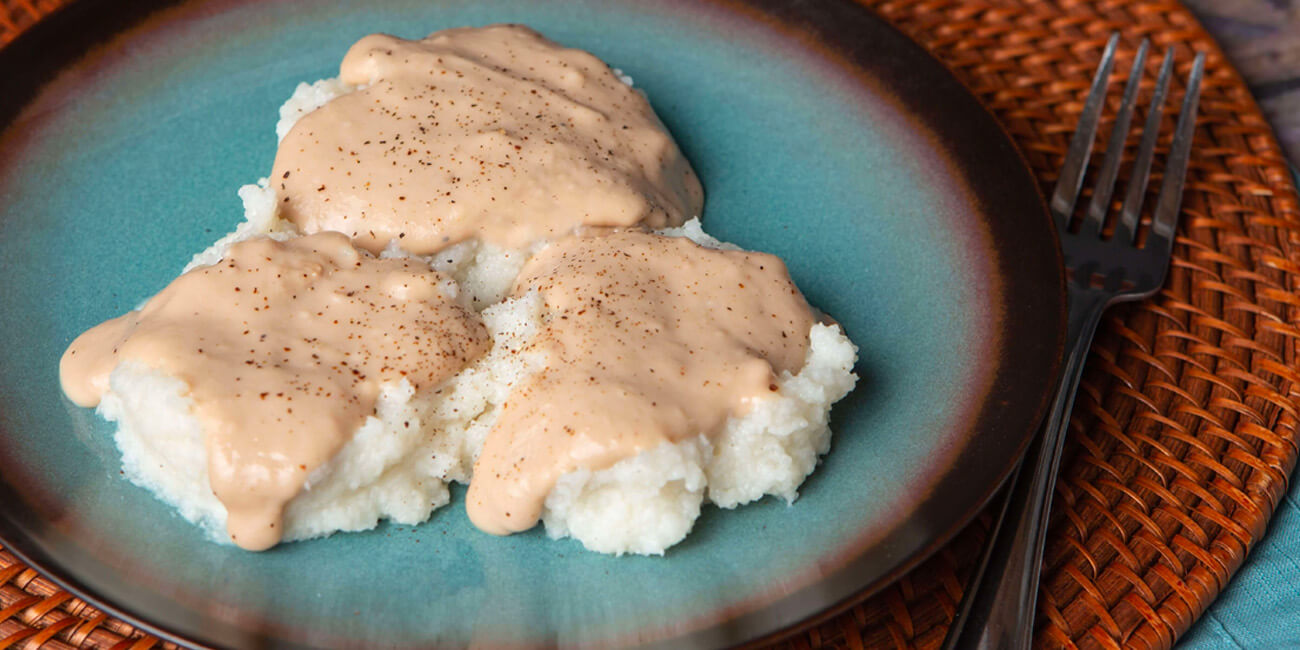 A classic American breakfast, now suitable for those with swallowing difficulties! This dish uses our Thick & Easy® Bulk Pureed Sausage along with biscuits and gravy to create a delicious protein packed meal to start your morning.
Meets IDDSI Levels 4-7
Apple Cinnamon Muffins
A delicious berry muffin recipe using our THICK & EASY® Texture Modified Bread and Dessert Mix. Packed with flavor and nutrition this easy to make recipe will make your mornings easy and efficient.
Meets IDDSI Levels 4-6
Brown Sugar Milk Tea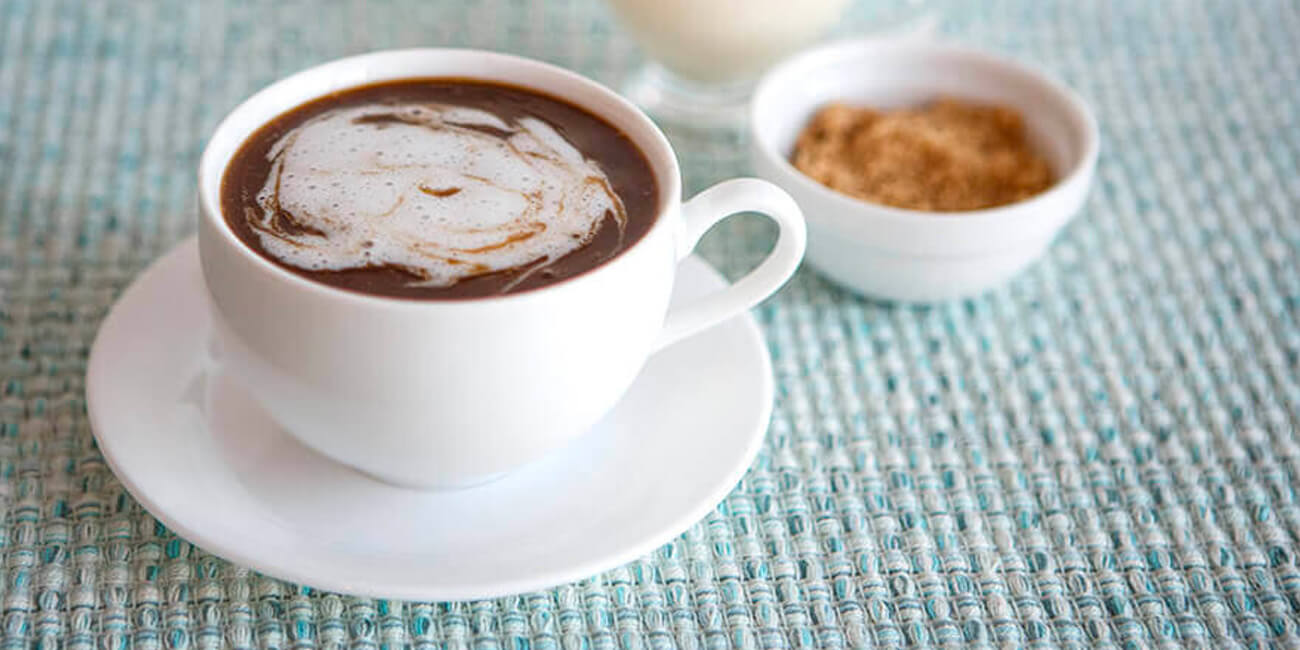 Start your day off with this easy-to-make milk tea that's packed with flavor and decaffeinated to help avoid dehydration.
Versions available for IDDSI Levels 2 & 3.
Squash, Apple and Turkey Sausage Hash (Minced & Moist)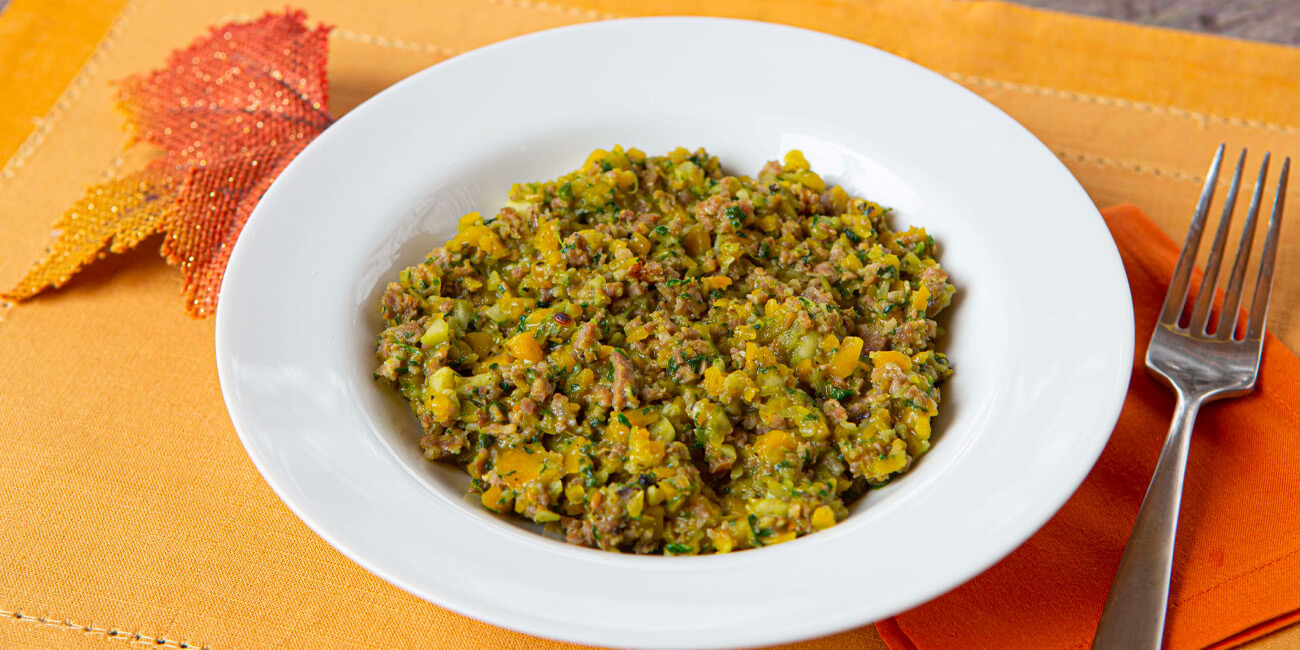 A hearty breakfast meal that is the perfect winter warmer during chilly mornings.
Meets IDDSI Levels 5 & 6