A note
About Potential Delivery Delays
Shipping times may be slightly delayed due to unusually high demand during the COVID-19 pandemic. As these products are considered essential we will continue to process and ship your order as quickly as possible. Thank you for your patience!
Nourishment

When You Need It Most™
We Offer
Free shipping on orders over $40
If you live in the continental U.S., orders of $40 or more qualify for free UPS Ground shipping!
Featured Product
Magic Cup® Frozen Desserts
Our NEW Magic Cup™ variety pack is here!
Magic Cup® frozen dessert is like ice cream when frozen but is a pudding after thawing. It's a great option for adding calories and protein for those experiencing involuntary weight loss. Ingredients do not contain gluten. Available in six delicious varieties: Butter Pecan, Chocolate, Orange Creme, Wild Berry, Vanilla and Reduced Sugar Vanilla.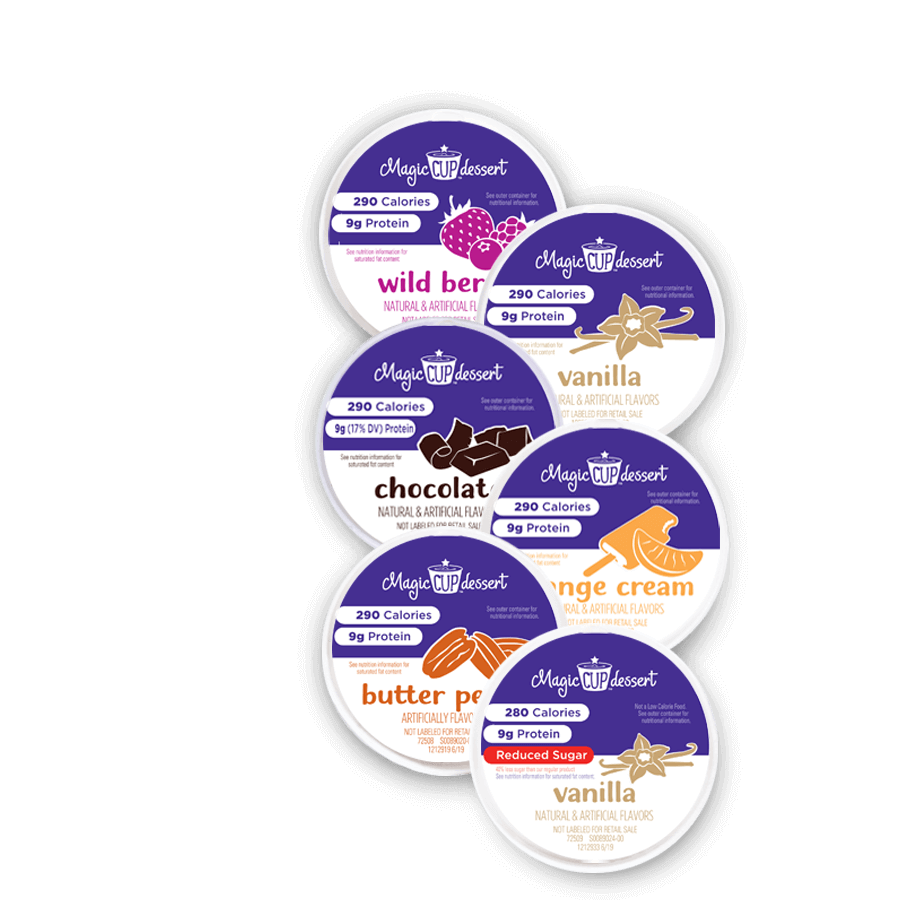 We are passionate about improving people's lives through better food and nutrition. Our mission is clear–to provide great-tasting, affordable and convenient nutrition. Whether you are a major healthcare center, a special care facility, a caregiver or an individual, we are here to help with your dietary needs.
Get to Know Us