Login with Your HomeCareNutrition.com Account
We've moved your HomeCareNutrition.com account here to HormelHealthLabs.com. Click the button below to log in with the same username and password you had on HomeCareNutrition.com and start shopping!
Your Account
We Offer
Free shipping on orders over $40
If you live in the continental U.S., orders of $40 or more qualify for free UPS Ground shipping!
Featured Product
Thick & Easy® Clear Drinks
THICK & EASY® Thickened Beverages meet the special needs of individuals with swallowing difficulties. Our selection of eight flavor varieties answers your need for ready-to-serve, reliably thickened beverages. Each 4fl oz serving of the thickened juice varieties and HYDROLYTE® Water with Lemon provides 100% of the recommended daily requirement for Vitamin C. Most varieties are packaged in either individual 4 oz cups or a multi-serving 46 fl oz bottle. Simply chill, pour and enjoy. Available in Prune Juice, Apple Juice, Cranberry Juice, Kiwi Strawberry, Orange Juice, Sugar Free Peach Mango, Iced Tea and HYRDOLYTE® Water.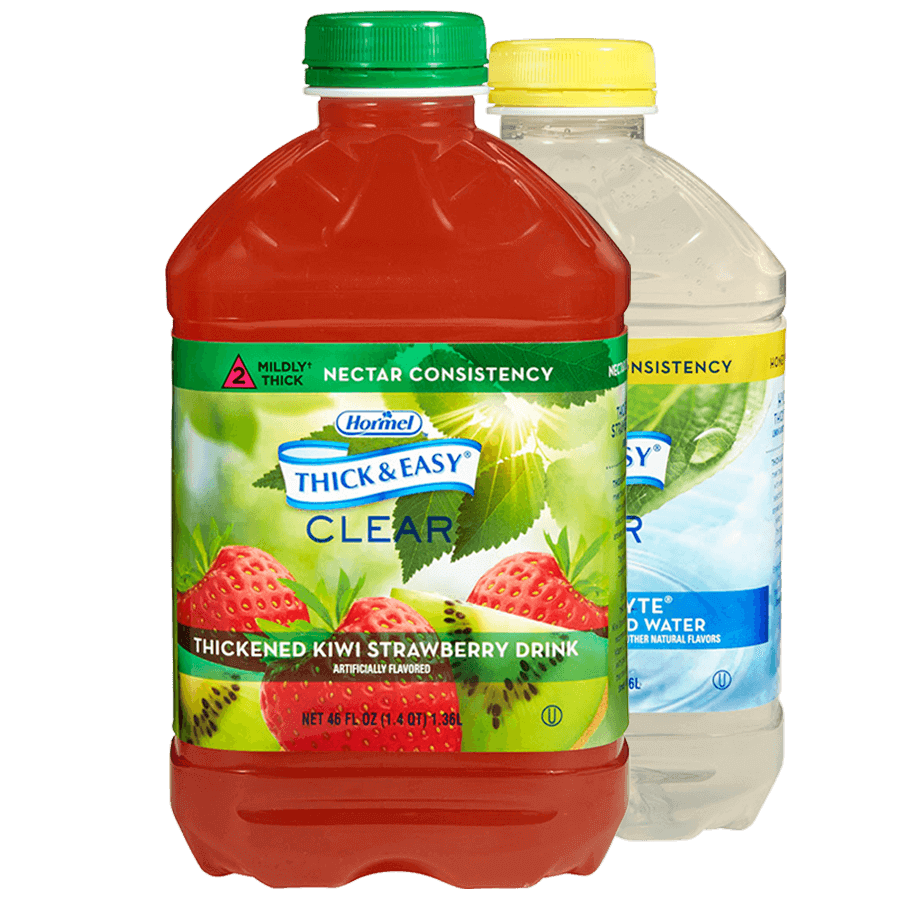 We are passionate about improving people's lives through better food and nutrition. Our mission is clear–to provide great-tasting, affordable and convenient nutrition. Whether you are a major healthcare center, a special care facility, a caregiver or an individual, we are here to help with your dietary needs.
Get to Know Us