Nourishment

When You Need It Most™
We Offer
Free shipping on orders over $40
If you live in the continental U.S., orders of $40 or more qualify for free UPS Ground shipping!
Featured Product
Magic Cup® Frozen Desserts
Our NEW Magic Cup™ variety pack is here!
Magic Cup® frozen dessert is like ice cream when frozen but is a pudding after thawing. It's a great option for adding calories and protein for those experiencing involuntary weight loss. Ingredients do not contain gluten. Available in six delicious varieties: Butter Pecan, Chocolate, Orange Creme, Wild Berry, Vanilla and No Sugar Added Vanilla.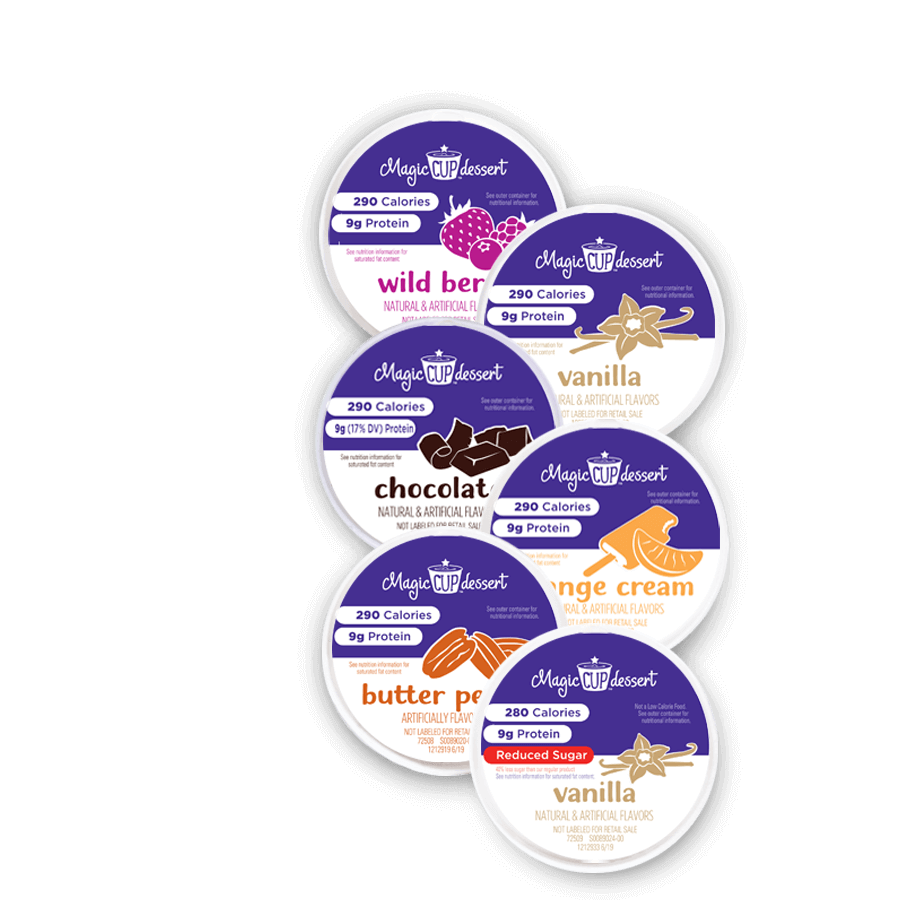 We are passionate about improving people's lives through better food and nutrition. Our mission is clear–to provide great-tasting, affordable and convenient nutrition. Whether you are a major healthcare center, a special care facility, a caregiver or an individual, we are here to help with your dietary needs.
Get to Know Us