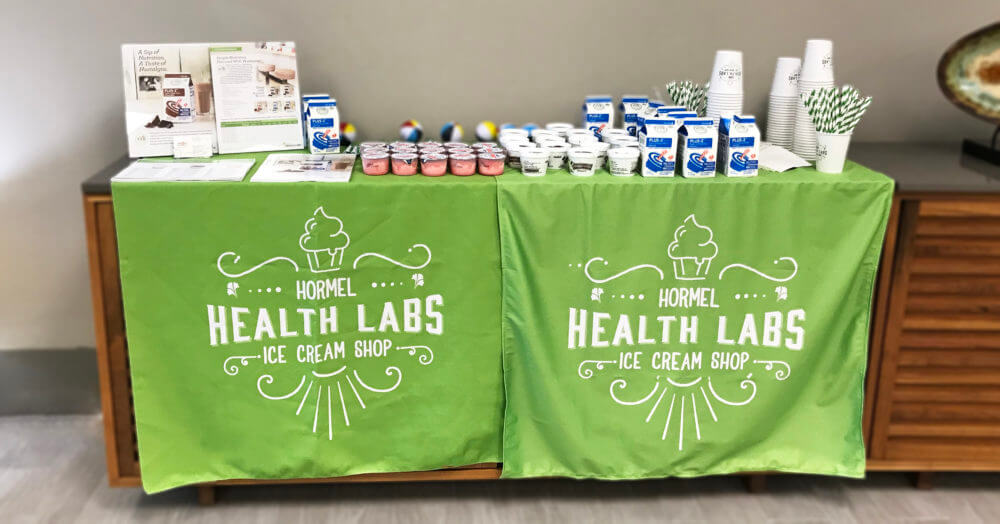 The Hormel Health Labs Ice Cream Shop made its way down south last week to the Patrick F. Taylor Hope Lodge in New Orleans, LA.
Guests of the Hope Lodge were treated to a variety of delicious Hormel Health Labs desserts, including Plus 2™, Magic Cup Frozen Desserts, and Sin Free™ Sorbets, in addition to the donation of several products.
"I'm just so appreciative of Hormel [Health Labs] for events like this," said one guest. "They're so important to our family"
The Hope Lodge event was part of the joint partnership between Washington National Insurance Company and Hormel Health Labs, which also includes collaborative efforts on Hormel® Vital Cuisine™ Carepack donations and Washington National's Comfort Care Kits.
The Hormel Health Labs Ice Cream Shop debuted last summer in Austin, and has since expanded to events at the Hope Lodge, beginning with the first one at the Hope Lodge in Rochester, Minn.