Join us in Philadelphia, PA on October 26–29 for the Food & Nutrition Conference & Expo!
The Food & Nutrition Conference & Expo (FNCE) is the world's largest meeting of food and nutrition experts. Here at Hormel Health Labs, we see it as an opportunity to spend time with some of the top minds in the nutrition world, ensuring that our products align with the industry standards.
Free Samples and Take-Away Products
You can find us at Booth #401 serving up samples of some of our favorite products including:
Those who stop by can also grab some of our recipe cards to help prepare delicious pureed dishes at home.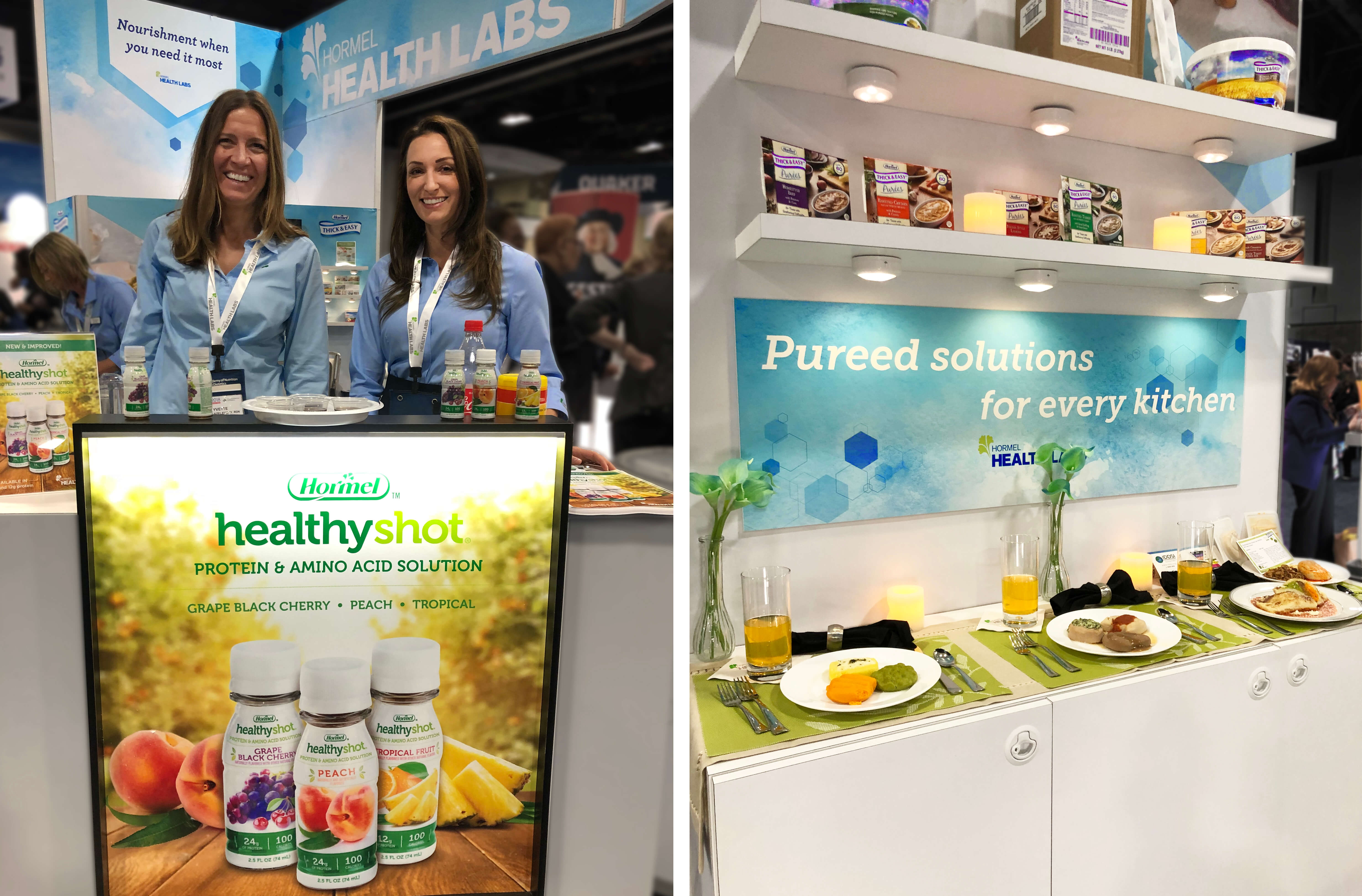 Don't Miss Our Live Demos!
We'll be featuring live chef demonstrations on how to prepare some of our products and recipes! Stop by Booth #401 during the following times to check out the action:
Sunday 10/27 at 10AM & 1PM
Monday 10/28 at 10AM & 1PM
Leading the Fight Against Hunger
This year we're running our booth in partnership with Philabundance — an organization distributing more than 24 million pounds of food a year to those in need. For every new e-mail sign-up we receive at our booth, we'll donate $5 to Philabundance's hunger relief efforts!
Events We Recommend
Looking for some other ways to enjoy FNCE? Check out the following IDDSI workshops, led by our colleague Kristen Walker:
If you plan on attending this year's conference, come stop by Booth #401 for some free product samples, engaging demonstrations, and recipe resources!