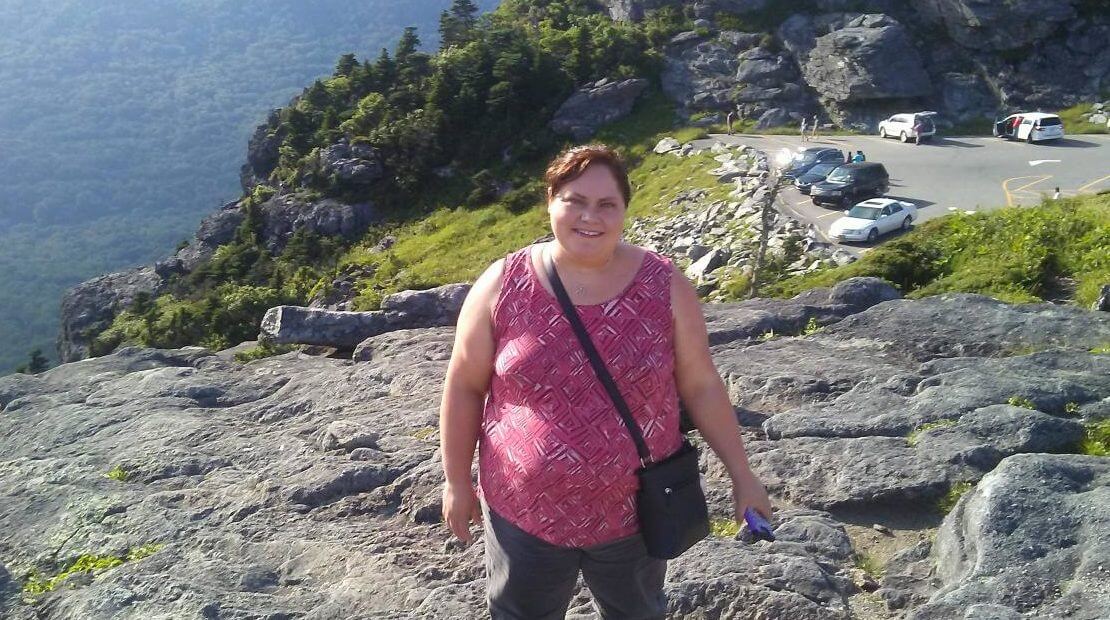 Each year, Hormel Health Labs awards tuition grants to those looking to further their education in dietary and nutrition fields. One of those recipients is Ruby Bryson.
Ruby has always worked in foodservice and used to be a waitress before she heard about a job opening for a Disability and Special Needs facility in South Carolina, where 200 people live. She got her first job in the dish room eighteen years ago and she worked her way up from there: "I've pretty much worked every different place and up to most of the supervisor positions."
The patients are at the heart of Ruby's work: "I feel like I'm taking care of them – because I am. They're depending on me for their meals. Most of them are not able to communicate and I get to know them pretty well after I've been with them for a while."
This is the third consecutive year that Hormel Health Labs, in partnership with the Association of Nutrition and Foodservice Professionals (ANFP), has awarded scholarship grants.
With a full-time job, it can be challenging to find the funds, and the time, to get ahead through additional education. Mindy Theesfeld, who is Foundation and Resource Coordinator at ANFP, said that there is a "lot of interest" from ANFP members, since taking this course is "a great way to elevate their education."
Tim Garry, Director of Marketing for Hormel Health Labs, talked about what these grants mean: "At Hormel Health Labs, we care about quality in everything we do. Our hope with funding these grants is to honor those in foodservice who go above and beyond by continuously bringing passion and dedication to their day-to-day work."
Ruby's mentor, Cindy Irwin helped her throughout the process. Receiving the $1,000 ANFP grant for tuition and testing allowed Ruby to get a promotion, enablingRuby to become a Certified Dietary Manager (CDM) – a goal she had for some time.
We caught up with Ruby to find out more about what her grant meant for her career, and how she is doing today.
Where were you when you found out you had won the grant?
At work. I got the email. I was whooping and hollering and Cindy came to see what was going on (laughs).
I've never applied for anything like this before and it was Cindy who had found the grant application in 2017 and showed it to me. Cindy helped me apply. She has gone to another facility but still calls and texts to see how I am doing. Cindy was a big help.
Was your family excited when you got the grant award?
Oh, yes, ma'am they were excited. My husband, Stevie, was especially excited (laughs).
What was the learning process like?
I liked that I can do it in my own time. There are videos with the instructor talking. I did most of it at home but worked on some of the assignments with my registered dietitian at work – to help me understand the information.
It took me almost a year and a half because at one point, my registered dietitian's father had passed away and she was she was out of state for several weeks.
What is your work like now? What's the busiest meal?
Currently I am the administrative specialist – so I am mostly putting in time doing the diet cards for the trays. I also make the changes to the computer and do the foodservice reports.
The clients have their own likes and dislikes and we try to honor those as best we can. All of the meals are busy. We are a cook-chill facility. (Editor's note: cook chill kitchens use a method where food is prepared, portioned, cooked, and cooled, then served one to four days later).
What else did you learn?
I had to relearn some stuff and learn to do it by the book instead of the convenient way to do it. I also figured out how to scale up the recipes on my own.
What was the toughest part for you?
Hanging in there and keeping up with the assignments. Between work and everything, I had to work around my registered dietitian's schedule.
What's your favorite meal from a restaurant or at home?
I love pepperoni pizza.
What do you like to do in your spare time?
I like to garden and crochet. Right now, I am pruning my roses and weeding my flower beds. I crochet pillows and throw blankets and just pretty much whatever takes my fancy at the time. My mama taught me the gardening and my sister taught me to crochet. My parents live here, they're in their seventies.