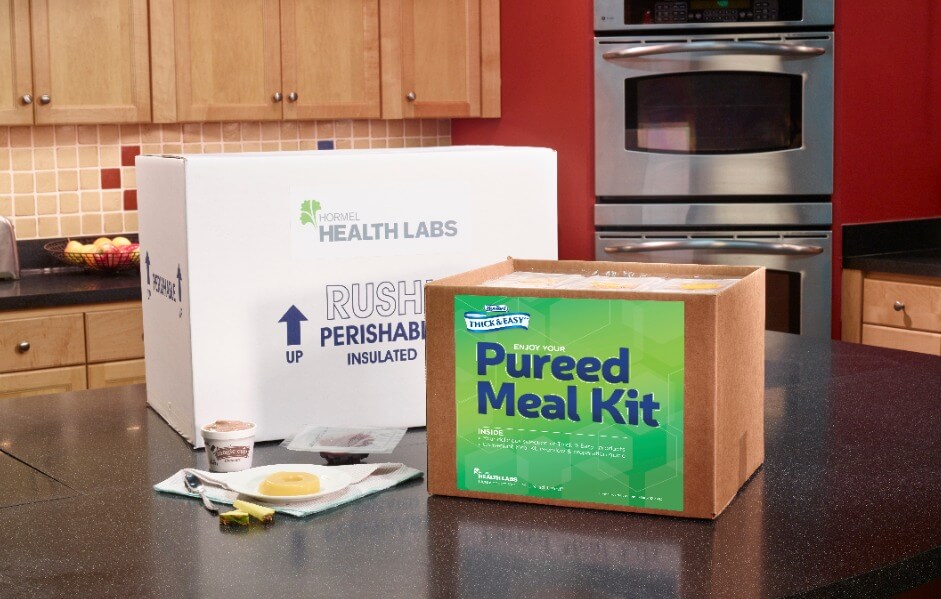 Our Thick & Easy® Pureed Meal Kits provide the convenience of home delivery with the flavor of chef-inspired meals for the ultimate easy, delicious pureed meal prep kit.
After difficult health events, proper nutrition is very important for recovery and a return to normalcy. We've worked hard to create pureed foods that go beyond meeting the consistency needs of those challenged by dysphagia. We work diligently with chefs who understand swallowing issues, and are passionate about ensuring a great taste, and it shows in our Thick & Easy® Pureed Meal Kits. Each meal kit comes with 30+ items to make at least six complete meals to last you for days. Available in Breakfast, Beef & Turkey (Lunch/Dinner), and Chicken & Pork (Lunch/Dinner).
The best part? The meal kits are delivered directly to your doorstep for ultimate convenience. Pureed meal prep just got a whole lot easier.
Interested in trying one of our Thick & Easy® Pureed Meal Kits? Now through the end of November, you can save $10 off your first order of Pureed Meal Kits! Just enter coupon code MEALKIT10 at checkout to save.