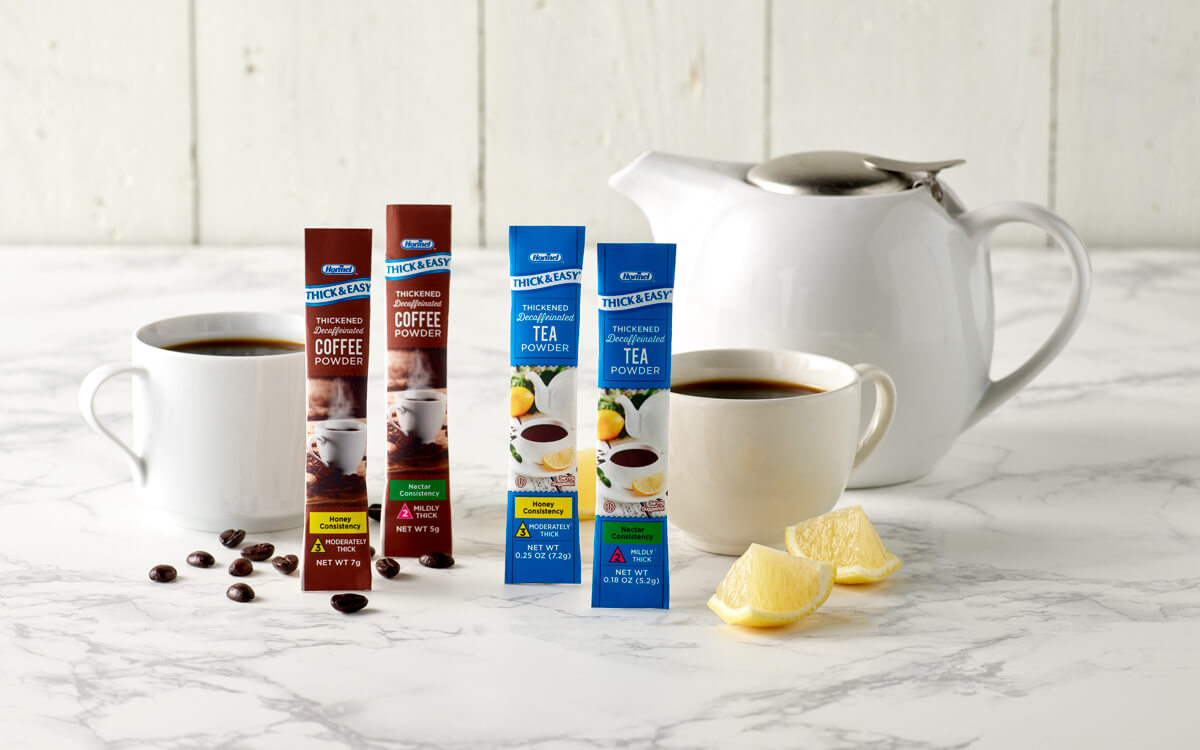 This month, buy a pack of Thick & Easy® Coffee or Tea Sticks and save 20% on your second one!
Looking for a winter warmer? You've found it with our Thick & Easy Hot Drinks! Our Thick & Easy® Coffee and Thick & Easy® Tea Sticks come in both nectar (IDDSI Level 2) and honey (IDDSI Level 3) consistencies, and are decaffeinated to help avoid dehydration. Both beverages are also thickened with xantham gum, a safer alternative to traditional starches for reliable consistency you can trust. Preparation is remarkably simple; just add hot water, stir and serve!
For the month of February, save 20% on a second pack when you purchase your first one!