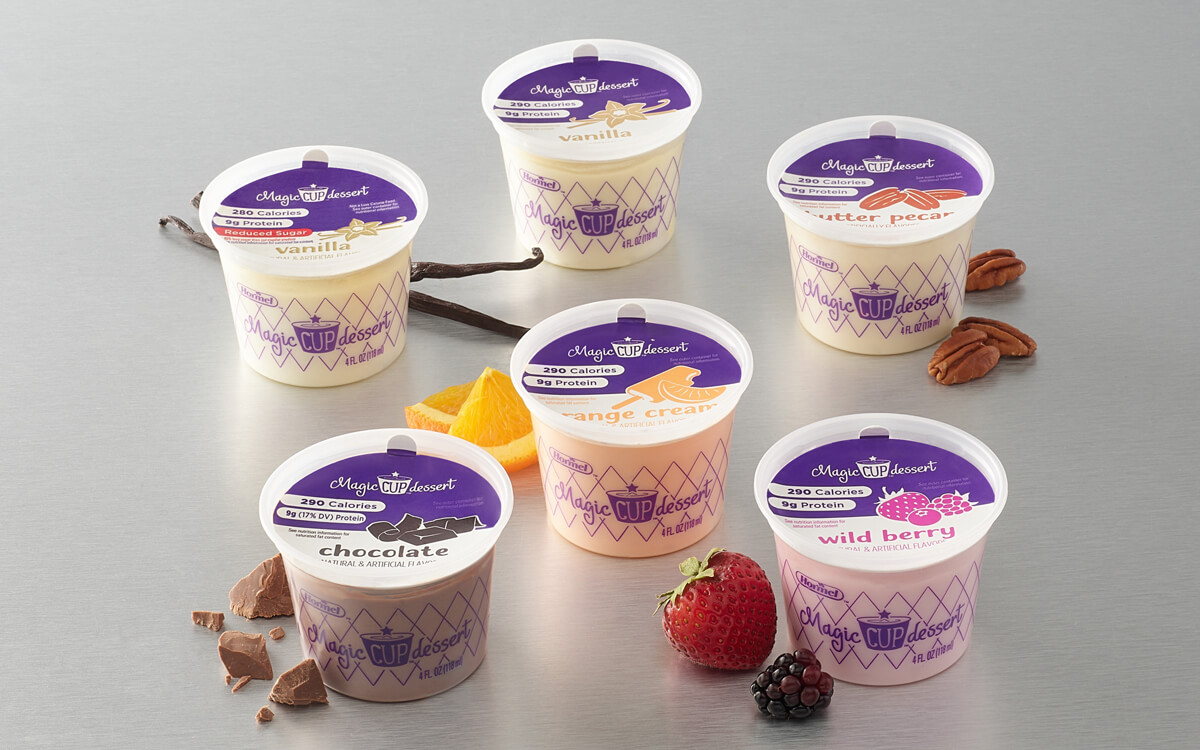 When you next order Magic Cup® Frozen Desserts, you may notice your cool treats arriving in a new package.
Aside from the obvious differences, like translucent packaging that allows you to see the product, and a new lid that now clicks and locks upon closing, the new packaging also has the benefit of being better for the environment.
The new packaging is moving away from foam (EPS) packaging in favor of recyclable polypropylene plastic (PP). The flexibility of PP means that your Magic Cup® packaging can now be recycled and turned into products such as food containers, dishware, and even clothing fiber!
In addition, the environmentally-friendly upgrade has shown no effect on the melt rate or temperature hold, meaning you can expect similar performance in keeping your product cool. Increased product visibility and a more sustainable package; what's not to love?
The newly packaged Magic Cup® products are now in circulation, so you can expect to see the update in the coming weeks and months.