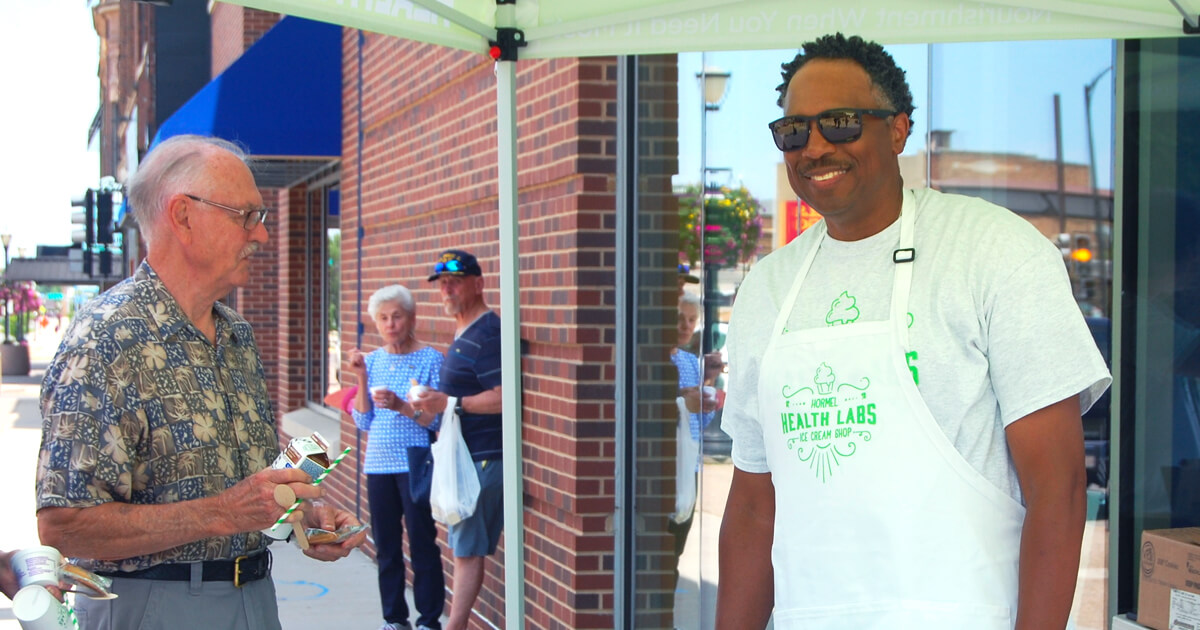 Hormel Health Labs tasty dessert products shine for National Dysphagia Awareness Month.
In recognition of National Dysphagia Awareness Month, the Hormel Health Labs Ice Cream Shop pop-up event served dysphagia-friendly treats to hundreds of community members in Austin, Minn., while also educating them about the challenges faced by those with swallowing difficulties.
"It's always great to be able to interact with people in the community, and to be able to do that while also educating them on a cause that's very close to us is even more special", said Tim Garry, Hormel Health Labs Marketing Manager.
In addition to serving dysphagia-friendly treats like Magic Cup® and Great Shakes™, along with other delicious desserts like Sin Free® Sorbets and Hormel Vital Cuisine® 206® Cookies, the ice cream shop also shared educational resources with those who visited to help spread dysphagia awareness.
This isn't the first time the Hormel Health Labs Ice Cream Shop has served up summer the treats Previous stops include the Hormel Foods headquarters as well as American Cancer Society Hope Lodges in Rochester, Minn. and New Orleans, La.