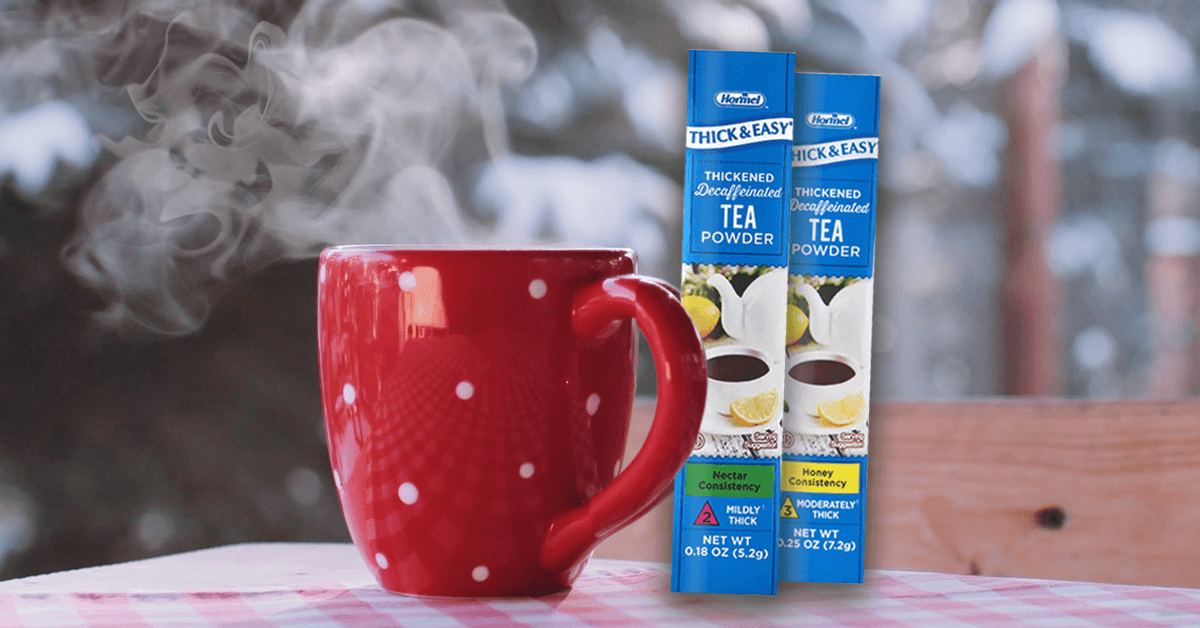 Everyday pleasures–like a premium tea–can bring genuine comfort to those with swallowing difficulty. Our new Thick & Easy® Tea Sticks are designed to do just that.
Thick & Easy® Tea Sticks are a great way for those on a dysphagia diet to get a comforting cup of tea in an easy, convenient fashion. The packaging makes preparation simple when you're on-the-go, and even easier to store.
They're not just convenient, they're tasty, too. Tea Sticks use premium leaves sourced from Indonesia and South India for a delicious flavor that's perfect served hot or cold.
Tea Sticks offer several features that provide increased safety for those with swallowing difficulties. They're thickened with xanthan gum and carrageenan to ensure that each cup has a reliable consistency, and they're decaffeinated to help avoid dehydration. Tea sticks are available in two consistencies, IDDSI Levels 2 and 3, and are certified OU Kosher and gluten-free.