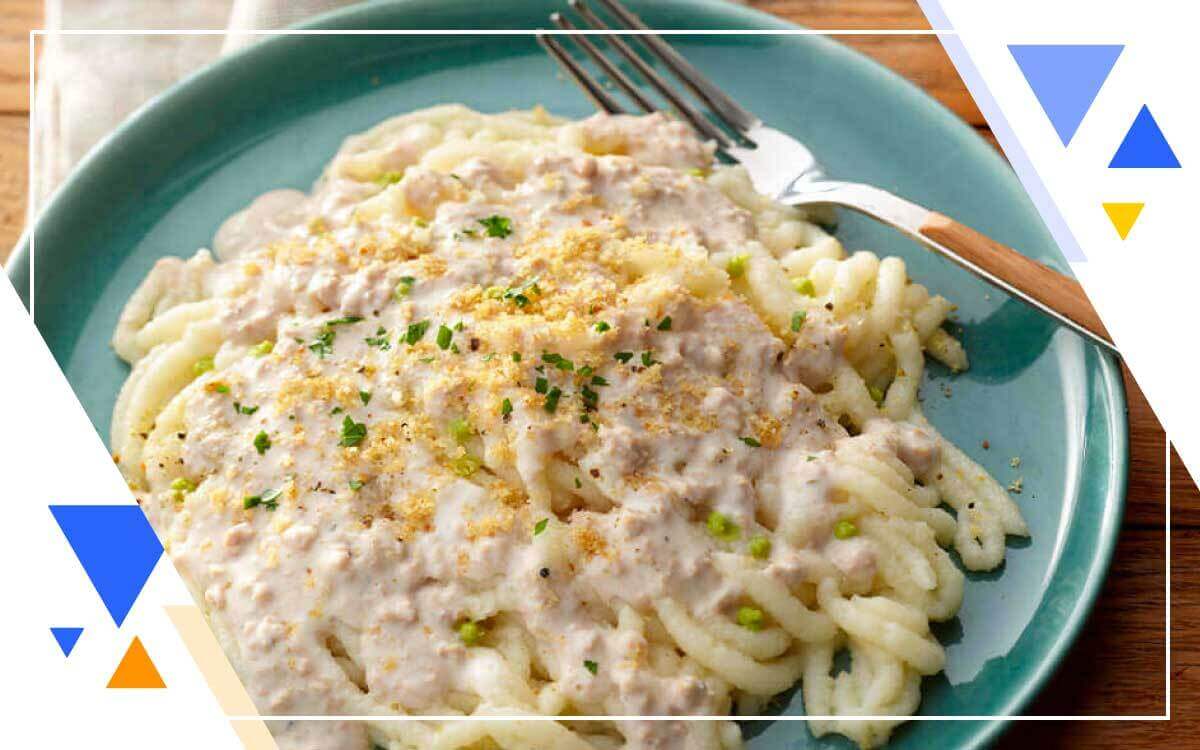 If you're a healthcare or foodservice professional, you may be familiar with the unique dietary needs of those with dysphagia in your facility, and you may even have come across the IDDSI acronym before—but how much do you know? Get a quick rundown on IDDSI with our beginner's guide, and how it can make serving those challenged by dysphagia easier.
What is IDDSI?
IDDSI stands for the International Dysphagia Diet Standardisation Initiative. IDDSI is a consortium of experts who came together to create a global standard to describe the consistency and textures of foods and drinks that may be served to those with dysphagia. The key of the IDDSI framework lies within its levels—IDDSI prescribes a "level" to each food or drink, depending on their viscosity, making it easier to determine whether or not someone with dysphagia can consume a certain food or drink.
How Many IDDSI Levels Are There?
The IDDSI framework includes 8 levels (Level 0-Level 7)—drinks are measured from IDDSI Levels 0-4, while foods are measured from Levels 3-7. Each level has a unique name, number, and color to allow quick and accurate identification of how thick a food or drink is. Although the IDDSI Framework shares some common ground with the National Dysphagia Diet Standard (NDD), there are key differences, including the terms they use when referencing food textures.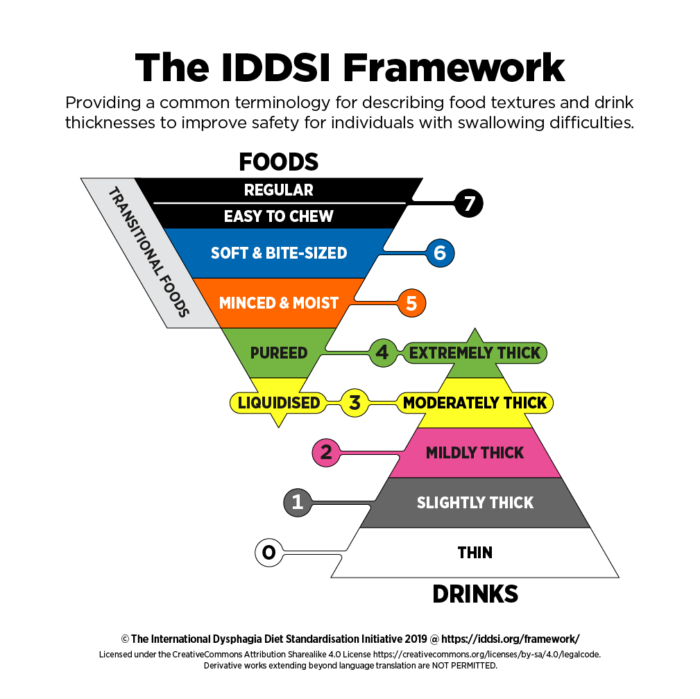 How Should IDDSI be Implemented?
If you're looking to implement the IDDSI framework in your facility, or are transitioning from the NDD standards, there are a couple of tips to keep in mind:
Build awareness: Make sure your staff are notified of upcoming changes and encourage them to do some research on what changes to expect.
Leverage an IDDSI champion: If any of your staff have experience with IDDSI, use them! Have them review menus and diet labels or help onboard other members of your staff.
Make the switch easy: Transitioning from NDD to IDDSI can be jarring for staff with years of experience with a different standard. Ease the transition to IDDSI by double-labeling with both NDD and IDDSI terms, to help the whole team get familiar with the new terminology.
Get up to speed with our free resources: Whether you're brand new to IDDSI or an experienced veteran looking to brush up on best practices, we have free IDDSI training to provide you and your staff everything they need:

In-service Series: Help your staff understand and adopt effective testing and analysis of food and liquids according to the IDDSI Framework.
Competencies Program: Become an IDDSI champion with this free education series for professionals that develops and refines skills on multiple facets of the IDDSI diet. Get a free digital badge upon completion!
If you're interested in implementing the IDDSI framework at your facility, visit IDDSI.org to learn more.