Individuals with dysphagia or difficulty swallowing can often have signs of dysphagia long before they are diagnosed. Unfortunately, undiagnosed dysphagia can lead to malnutrition, dehydration and respiratory problems.
Dysphagia can also be a symptom of an underlying condition. Older adults and individuals with neurological disorders such as Alzheimer's disease, Parkinson's and multiple sclerosis, as well as those with head and neck cancers are at high risk for developing dysphagia.
What are the signs of dysphagia?
Drooling or excessive oral secretions
Poor control tongue movements
Facial weakness
Pocketing food
Choking or coughing while eating
Regurgitation of food
Frequent swallowing or throat clearing
Pain with swallowing
Hoarseness
Wet voice or gurgly after swallowing
Food get stuck frequently
Chest pressure or feeling like there is a lump in your throat
Occasionally difficulty swallowing is normal and is related to eating too fast or not chewing your food well enough. However, if you or a loved one displays these symptoms frequently, talk to your doctor about a swallow evaluation. Once you have been evaluated by a speech language pathologist (SLP), a nutrition plan can be made based on their recommendations. Changes may need to be made to both the consistency of your food and the thickness of your liquids. Without a swallow evaluation, it is not possible to know what changes you need to make or what is safe for you to swallow.
If you are diagnosed with dysphagia by a SLP, there are multiple products available from Hormel Health Labs to help you follow your recommend diet. You can find out more about these products and order them here
References:
Niedert KC, ed. Nutrition Care of the Older Adult, Second Edition: A Handbook for Dietetics Professionals Working Throughout the Continuum of Care. Chicago, IL: American Dietetic Association, 2004.
Academy of Dietetics and Nutrition. Nutrition Care Manual®. http://www.nutritioncaremanual.org.
Mara Lee Beebe, MS, RD, LD, CNSC is registered dietitian who is passionate about nutrition and promoting health and wellness. She currently works as clinical dietitian at the Medical University of South Carolina in Charleston, SC. Mara Lee specializes in caring for oncology and gastrointestinal surgery patients. Mara Lee works with patients to optimize their nutrition and overcome malnutrition before, during, and after cancer treatment or surgery.
Mara Lee graduated from Ashland University with a Bachelors of Science. She went on to receive her Masters in Nutrition from Bowling Green State University, where she also completed her dietetic internship. Mara Lee is an active member of the Academy of Nutrition and Dietetics and the American Society for Enteral and Parenteral Nutrition.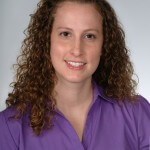 Professional service paid for by Hormel Health Labs, formerly Diamond Crystal Brands, Inc.