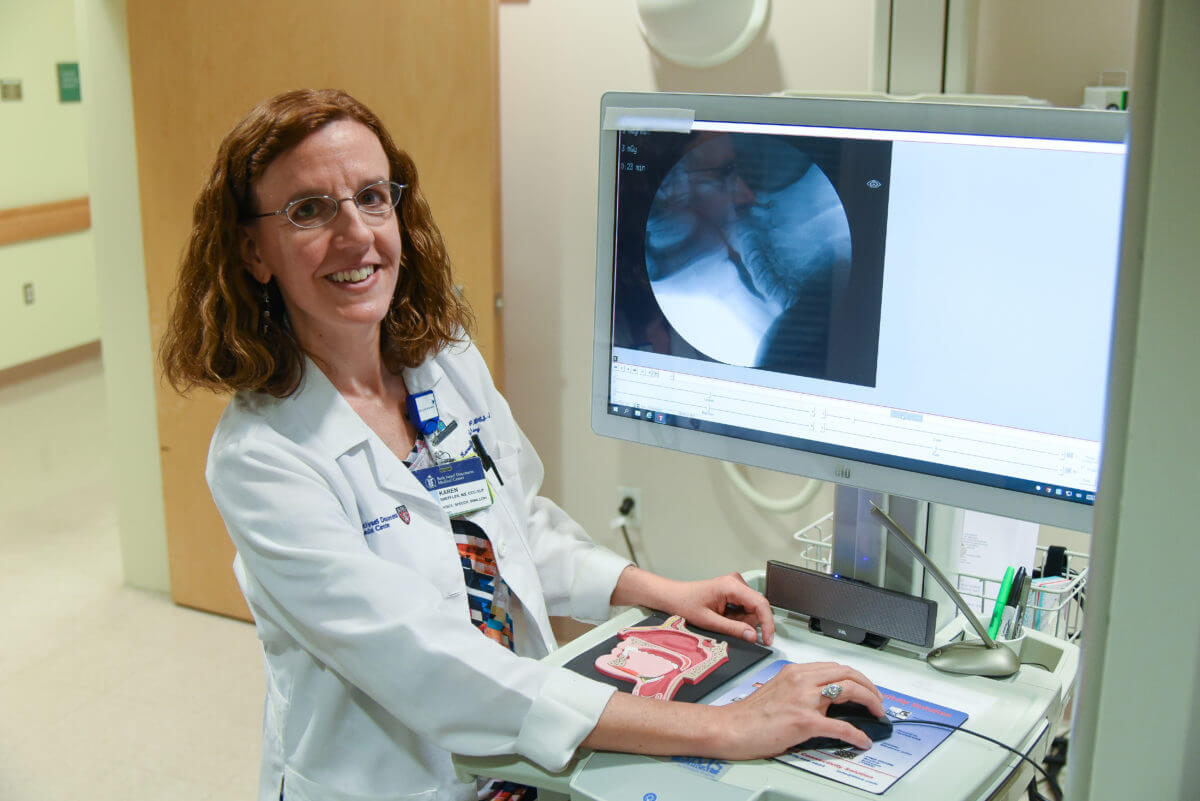 When you swallow food, over 50 muscles and nerves do the work of breaking down and transporting it to your stomach.
Yet if you have a stroke, brain tumor or cancer, that may lead to dysphagia, which is not being able to swallow properly. For Boston area dysphagia patients and their loved ones, along with her fellow clinicians, Karen Sheffler is an amazing resource.
Karen's enthusiasm for helping people is one of the things you may first notice. She's smart and approachable, with an openness that easily connects her to others, again and again. While she wouldn't tell you directly, being board certified is a rare feat and shows a level of ongoing learning, skill and dedication. Karen's colleague Cynthia Wagner, who is a clinical manager of voice, speech & swallowing at Beth Israel Deaconess Medical Center confirms this:
"There are very few of us who are board certified swallowing specialists." Together, they have an important shared mission: to try to do as much as possible to help people recover their swallowing ability. For Wagner, that mission also includes hiring "the best people who can provide the best care, so that our patients have the best possible outcomes."
Enter Karen.
"The great thing is you can put any patient with Karen. It doesn't matter how simple or how complex—she's incredibly thorough."
Dysphagia Research
Karen is also active in advancing worldwide dysphagia care while analyzing and sharing the latest dysphagia studies and news articles on her website. There, industry professionals can get key information via Karen's webinars and product reviews. Her "Power of the Toothbrush" article even inspired a dentist to call her, because Karen had so ably described how important oral hygiene (brushing, flossing and using mouthwash) can be for institutional dysphagia patients' comfort. Taking into account these mouth matters also helps lower the risk of infection and a poor immune response. That's one example of how Karen educates and aids her fellow stakeholders.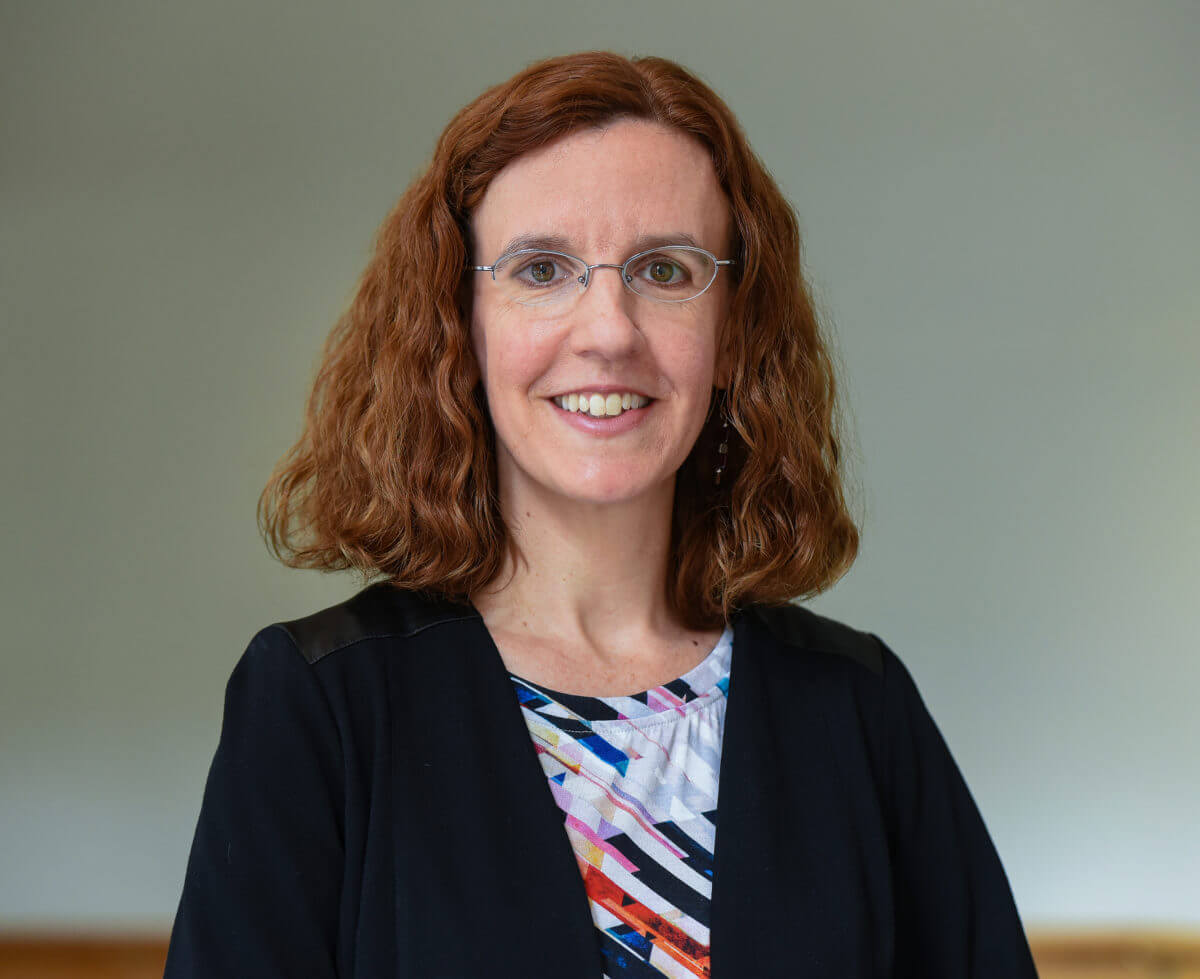 For years, Karen has attended the annual Dysphagia Research Society conference, where cutting edge research is presented. After conferences, Karen helps to share research internationally through her blogs and on social media to help clinicians apply the latest research to their practices.
On the Job
On the days she works at Beth Israel Deaconess Medical Center in Boston, Karen does not take a one-size-fits-all approach, since each patient is different. She lectured on personalized medicine in dysphagia evaluations and management at a national conference last year. Each individual with difficulty swallowing has so many factors to consider when doing a comprehensive evaluation. For example, speech-language pathologists need to evaluate everything from the mealtime environment to body positioning to how someone is being fed/feeding themselves. Food texture is also critical when addressing dysphagia, and sometimes an individual does better with food textures that are soft and slippery. However, dysphagia management is not only about food and liquid modifications, notes Karen, and the person needs a customized therapy approach based on a comprehensive evaluation. Karen advocates strongly for each patient.
Per Cynthia Wagner, Karen has been instrumental in helping younger clinicians know that they can always question the medical team and dig deeper into a case if something is not making sense. For example, Karen has shown other clinicians how to look at x-ray images such as a CT scan of the neck to see swelling within the voice box (larynx) and throat (pharynx) that would affect a person's ability to communicate and swallow.
Karen says that the field of dysphagia within speech-pathology started in the late 1970s to early 1980s. It was pioneered by Dr. Jerilyn Logemann, who was a professor at Northwestern University at that time. "The dypshagia bug bit me early on," said Karen, during the time she was getting her Master's Degree at the University of Wisconsin-Madison in the mid 1990s. She got her start in skilled nursing facilities and now splits her time between acute care and her own business at SwallowStudy.com
Karen is heavily involved in the International Dysphagia Diet Standardisation Initiative (IDDSI), which strives to develop standardized terminology and definitions of texture modified foods and thickened liquids to ensure safe standards of care for individuals "of all ages, in all care settings, and all cultures" with dysphagia. Karen has worked with IDDSI since 2014 to help them bring about international changes to improve information and resources for clinicians and patients. Fittingly, Beth Israel holds the honor of being the first hospital in the entire country to convert to the IDDSI diet.
Dysphagia is a quality of life issue, according to Karen. It impacts as many as 50 million Americans, according to ASHA, the American Speech-Language-Hearing Association for audiologists and speech-language pathologists. Dysphagia is more common in older populations and very common for stroke and dementia patients in nursing homes and assisted living facilities. When taking care of these patients, it's critical to ensure they get correctly textured food based on their comprehensive swallowing evaluations. For example, sandwiches, especially those with peanut butter are highly chokeable items.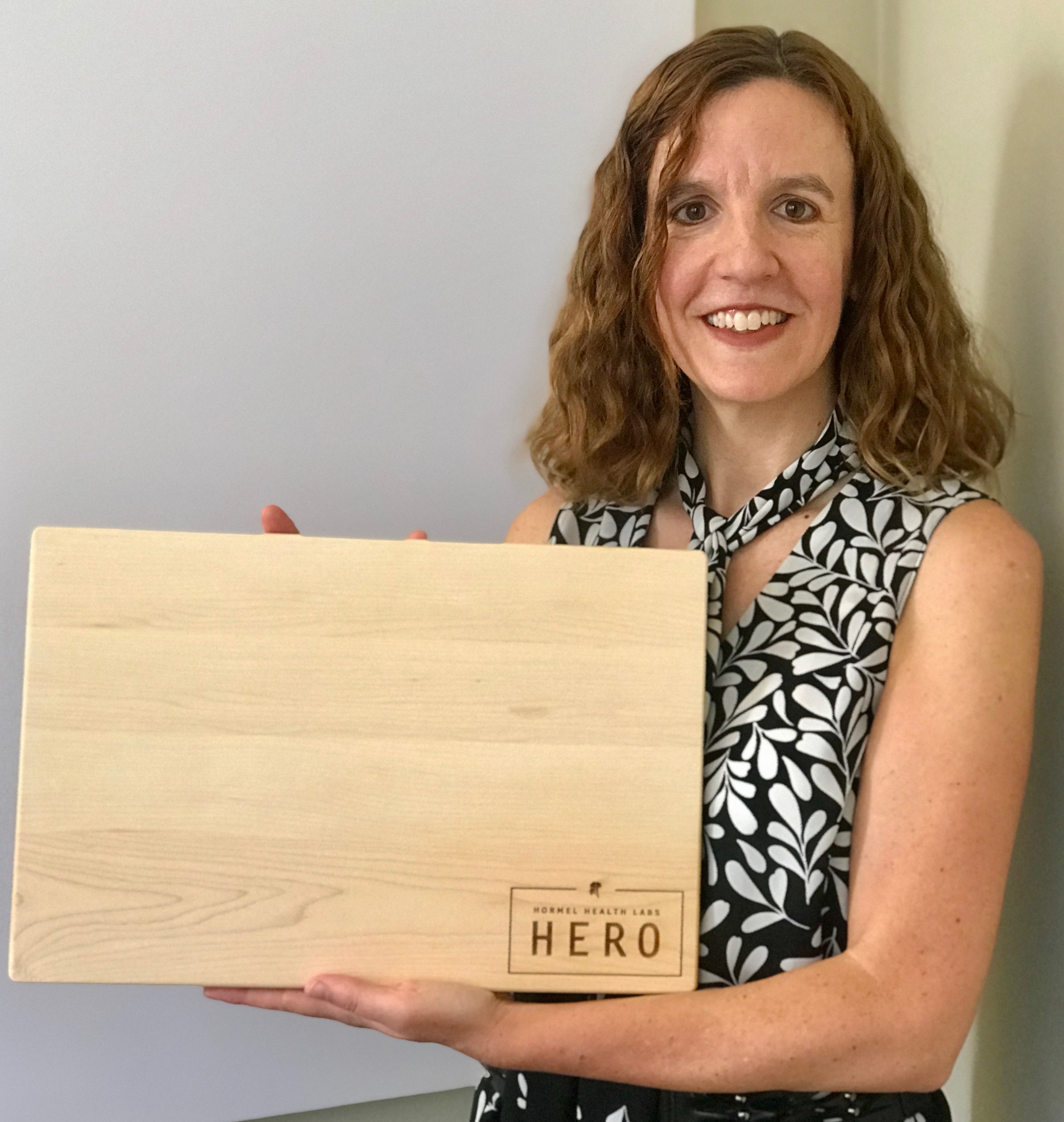 Wagner cites how Karen, with her decades of experience, is able to contribute to the field and also support those that she works closely with. "She's a really strong advocate for evidence-based care in our field in general. I feel lucky to have Karen on the team because she is a mentor and a role model for both her ability to evaluate patients very thoroughly but also her knowledge about treatments and outcomes."
This passion for dysphagia care and willingness to answer the call of duty led Hormel Health Labs to honor Karen as the first Health Hero award recipient.
Hormel Health Labs created the Health Hero awards to recognize the efforts of caregivers and clinicians who go above and beyond in providing support, education and inspiration for those needing nutritional support, as well as patients who serve as inspirations to others going through nutritional challenges.
Tellingly, Karen knows why she is in this line of work: "Working with the elderly gives you a clear focus on finding your goals, finding your passion, and following what you want to do. Life is too short."
For her various inspirational efforts, Hormel Health Labs is proud to honor Karen Sheffler as the first "Health Hero".
Read about more of Karen's work on dysphagia at www.swallowstudy.com
Do you know someone like Karen–someone who goes above and beyond what's expected of them? Maybe a healthcare professional who does their best to provide the best care and resources for everyone involved, or perhaps someone challenged by dysphagia who has served as an inspiration to others. We want to help tell their story! All you have to do is visit our Nominations page and submit a short form. Visit our page to learn more about the Health Heroes campaign and submit a nomination!