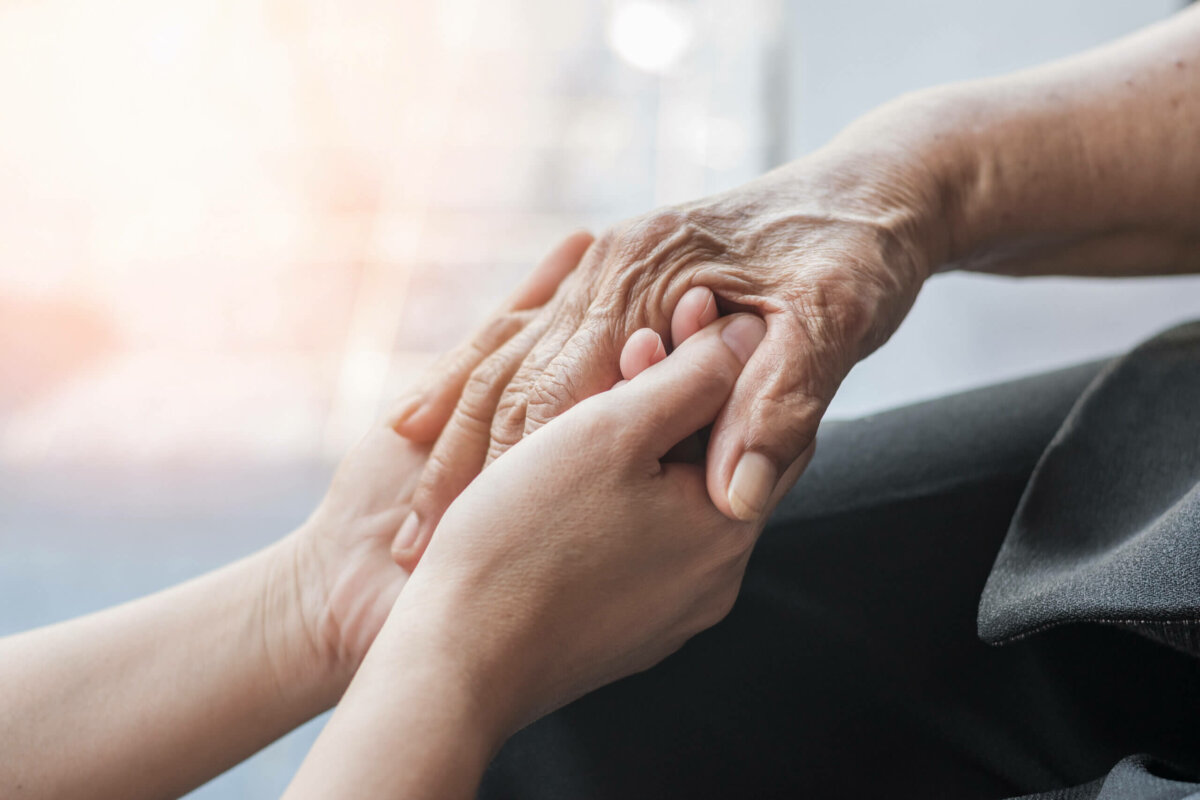 Caring for people at the end-of-life comes with a unique set of challenges and responsibilities, including trying to balance a person's health and wellness while giving them the best quality of life possible. Karen Sheffler, MS, CCC-SLP, BCS-S provides some tips healthcare providers can use to make sure they are providing proper support for people in palliative care.
Ask Critical Questions
It's extremely important for the SLP (and healthcare team) to make sure they are asking adequate questions throughout the process; not just to the people they serve and their caregivers, but also to themselves to guide their evaluation and management.
Is the critically ill person nearing the end-of-life with underlying terminal illnesses (e.g., dementia)?
What is this person's prognosis?
Will the dysphagia and decline in function resolve if the person's acute infection resolves?
Does a person-centered and palliative care approach provide better quality of life for this person than an aggressive and curative approach to care?
Without asking these types of questions, SLPs can make recommendations that may be too aggressive and sacrifice the person's quality of life. The person's goals may no longer warrant trying to prevent aspiration and other risks at all costs.
As a core member of the medical team, the SLP can dispel any myths/misunderstandings and answer important questions about the person's dysphagia:
Is the person having difficulty swallowing certain types of food, liquid, and pills, and if so, how severe is the issue?
What is the patient's therapeutic outlook? Will the swallowing function likely get better?
Are there adjustments that can be made to increase the enjoyment, quality, comfort and safety of the swallowing (if safety is still a primary goal)?
Can the person continue to be fed by mouth comfortably to maximize quality of life?
Providing Recommendations & Developing an Understanding
After asking the above critical questions, it's time to formulate a plan together as a team, keeping in mind that the person is the center of this team.
The SLP provides options during the dysphagia evaluation, ranging from curative through palliative and comfort care. The SLP avoids recommending only nothing by mouth (NPO), as that can lead to a family hastily asking for a feeding tube placement instead of keeping in mind the person's comfort and goals of care. Many times, these heart-wrenching decisions are made by the healthcare proxy who is a close family member, and they are forced into the challenging role of substitute judgement for what the person would have wanted. Therefore, good communication, listening and providing options stimulates discussion.
The SLP and medical team can prevent unwanted and/or futile care by initiating a "goals of care" discussion. This is best done with a thorough sit-down conversation by the medical team and the person/healthcare proxy. Ideally, these conversations should be guided by the facility's Palliative Care Team. For facilities that don't have a Palliative Care Team, an Ethics Committee consult can be requested to assist the team. Keeping the person/healthcare proxy and primary caregivers at the center of this team is important to achieve person-centered and informed care.
Help the family understand what their loved one is going through, as difficult as that conversation will be. The natural course at the end of a disease process may include a loss of hunger, a lack of interest in eating, and difficulty swallowing. Comfort may be achieved with mouth cleaning, oral moisturizing, and providing a few ice chips. The hospice team will assist with this comfort care.
When a loved one has very advanced dementia, for example, they may only be holding food in their mouth, biting down on the spoon, and not swallowing because they no longer can complete the first stage of swallowing. We forget how this first stage (the oral preparatory to oral phase) requires us to have adequate attention and cognition (thinking and processing skills) to be able to recognize what to do with a utensil, cup, food, and liquid. The SLP can help try to make the task as natural and automatic as possible, but towards the end, this person with dementia may "forget" how to start a swallow.
"The Conversation"
Making an informed decision on how to proceed with treatment takes time and good communication between the entire team. This decision-making process should slow down the push for over-medicalization, as sometimes less is more. The Conversation is one important tool in palliative care. See important research and
writing from Angelo Volandes, MD, Harvard Medical School physician, who found that thorough conversations and short-standardized videos worked well to help compassionately guide the person with serious illness to "tell doctors how they
wish to spend the remainder of their lives."
Additional Resources:
https://www.angelovolandes.com/the-conversation
While the above ideas are simply recommendations, each case and person is unique, and decisions cannot be made in a vacuum. Learn more about the complex role of SLPs in palliative care at SwallowStudy.com.