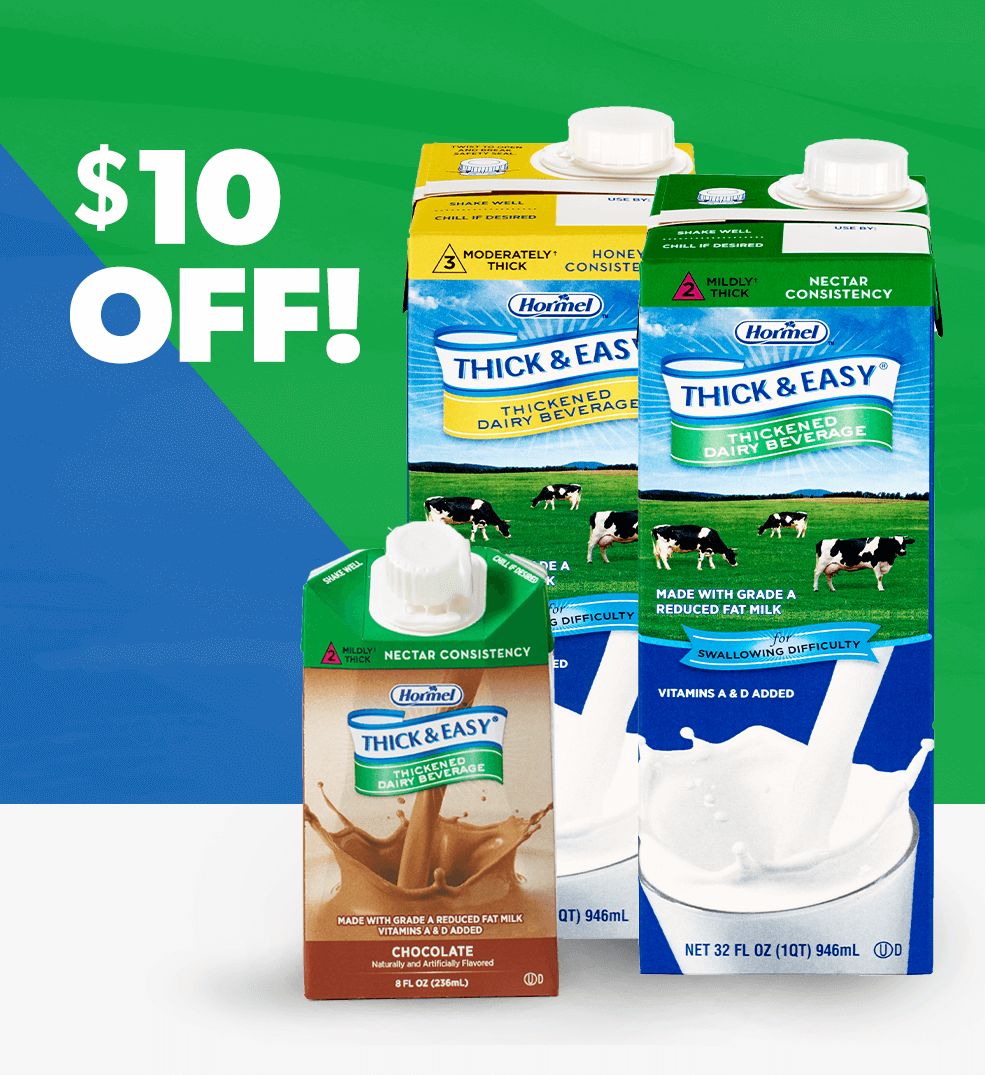 This month, take $10 off a case of Thick & Easy® Dairy!
Thick & Easy® Dairy Drinks are a great source of dairy for those on a dysphagia diet. They have a "real dairy" taste and contain the same nutrients you can find in a glass of milk while also being fortified with vitamins A & D. Both regular and chocolate varieties are available in IDDSI Level 2 (nectar) and Level 3 (honey) consistencies to fit your dysphagia diet.
The savings apply to both the 27-pack and 8-pack cases. The 27-packs consist of easily-consumable 8oz cartons, while the 8-packs of 32oz cartons feature a resealable tab to save for future consumption.
To save $10 off a case, just enter coupon code DAIRY10 at checkout!
*Savings are limited to 5 cases per user