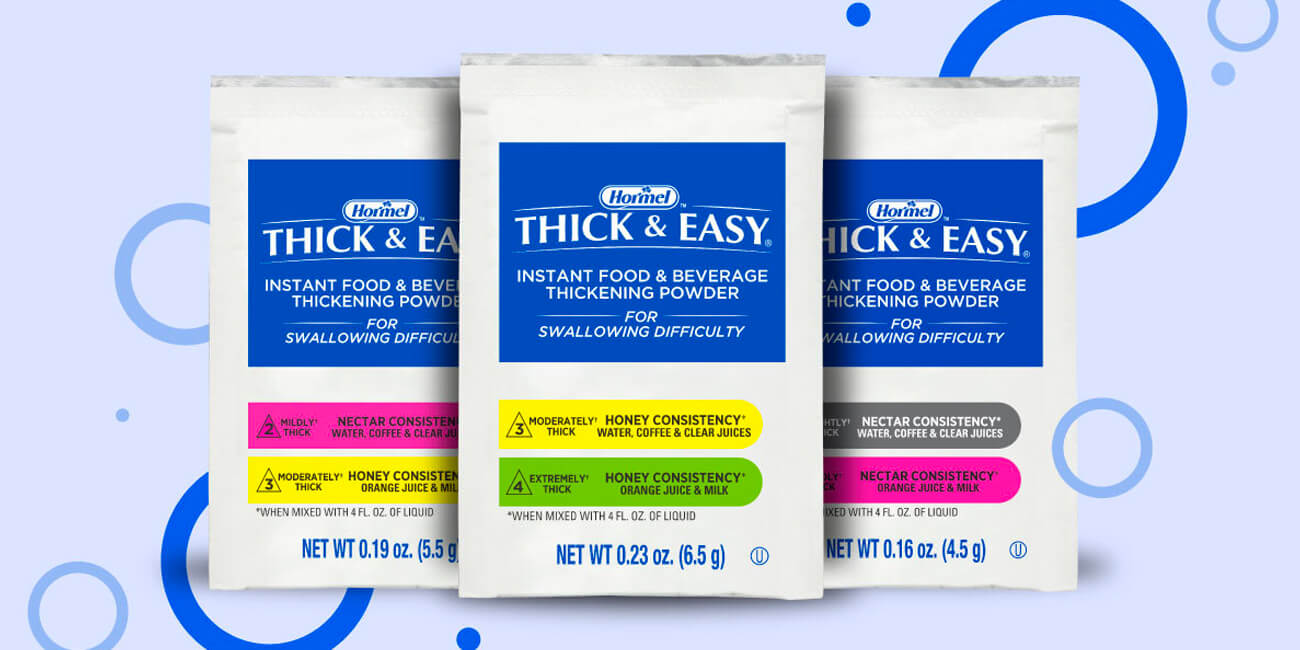 A new variation to help you adhere even more accurately to IDDSI standards.
You may notice that, coming soon, our Thick & Easy® Instant Food & Beverage Thickener packets will look a little bit different; and with the differences come improvements, while maintaining the preparation method you know and love.
As part of the redesign, we're introducing a new packet variation that aligns with IDDSI Levels 1 & 2, meaning there are now Thick & Easy® Instant Food & Beverage Thickeners to cover the range of IDDSI levels 1-4.
Different beverages have unique thickening properties, so each packet can meet a couple of different IDDSI levels depending on which liquid you're thickening. To learn more about this process, and determining which packet is right for the liquid you're preparing, watch the video below.