IDDSI.org plays a critical role by setting the world safety standards for texture modified diets.
Whether you're a healthcare provider, foodservice professional, or a patient transitioning from the hospital to home care, we're committed to being a one-stop-shop for dysphagia resources and to providing delicious foods, recipes, and nutrition tips for those with swallowing difficulties.
---
IDDSI One Stop Shop Portfolio
What is The

IDDSI Framework?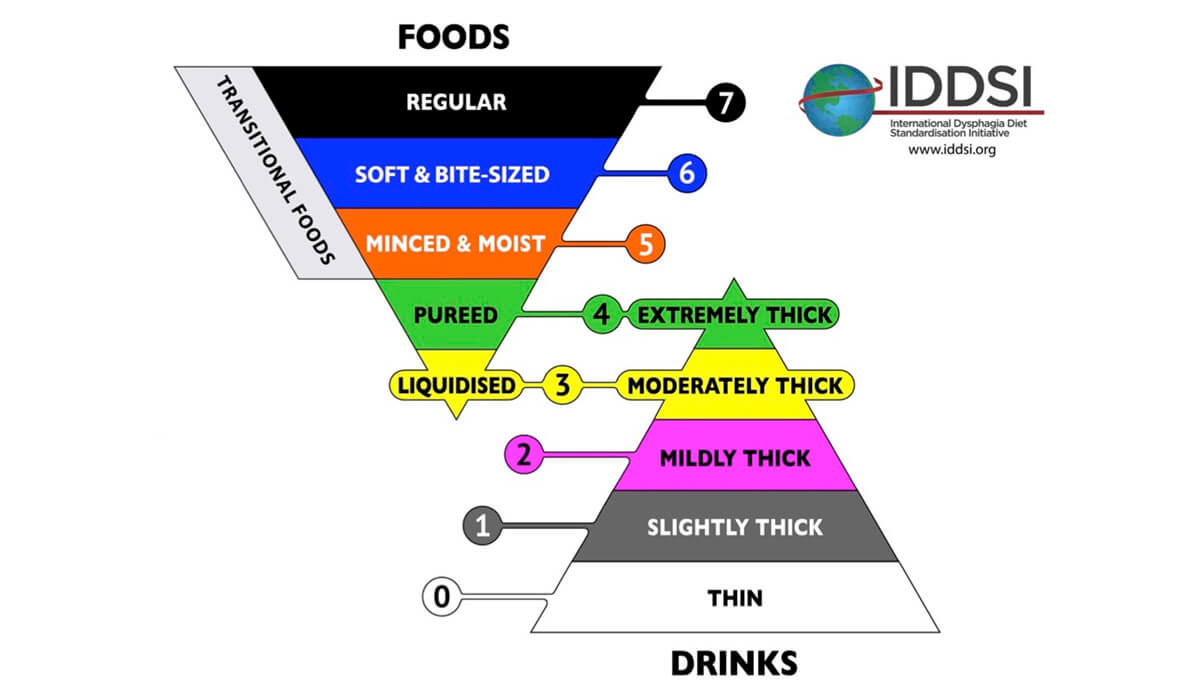 Launched in 2015, the IDDSI Framework enables those referring to thickened foods and beverages to consistently describe those foods textures and drinks thickness. It also standardizes testing methods for pureed foods and thickened beverages to allow those preparing foods and beverages to more easily and accurately ensure the dietary needs of patients are being met. If you have specific IDDSI Framework Questions take a look at IDDSI's FAQs, or read more about IDDSI by clicking the link below
IDDSI Compliant Recipes

Developed by our experts these recipes are perfect for those with swallowing difficulties.

Explore Recipes

IDDSI Compliant Products

Our team has spent years creating thickened foods and beverages for all IDDSI levels.

Our Products

Expert Resources

We are dietitians, nutritionists and healthcare experts. We create and share these resources to support you and your team.

See Health Resources