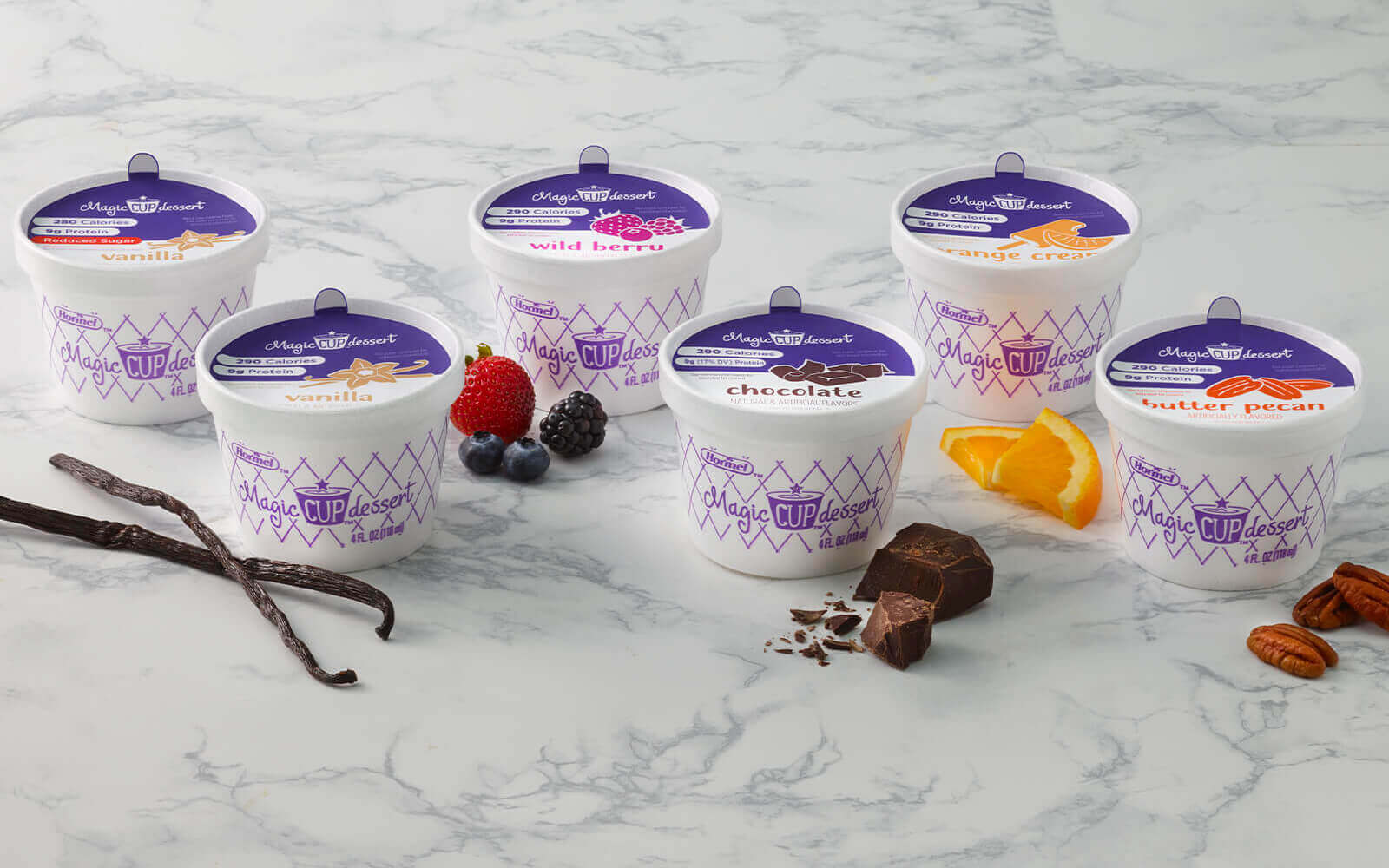 Save on your Magic Cup® Frozen Dessert Variety Pack purchases through the entire month of May!
*Due to shipping delays caused by COVID-19, this product is temporarily unavailable. We're working hard to find a solution and hope to have this product available again as soon as possible."
This month only, you can save 10% on Magic Cup® Frozen Dessert Variety Pack purchases by using the coupon code MAGIC10 at checkout.
With 9g of protein and 290 calories in each cup, they're great for those looking to get assistance in weight gain or maintenance, or as an alternative to other common nutritional shakes.
Variety packs feature 4 cups each of the following flavors; vanilla, reduced-sugar vanilla, orange creme, butter pecan, chocolate, and wild berry. Whether eaten frozen as ice cream or like pudding after thawing, our flavors are always delicious!
*Coupon is limited to one purchase per customer