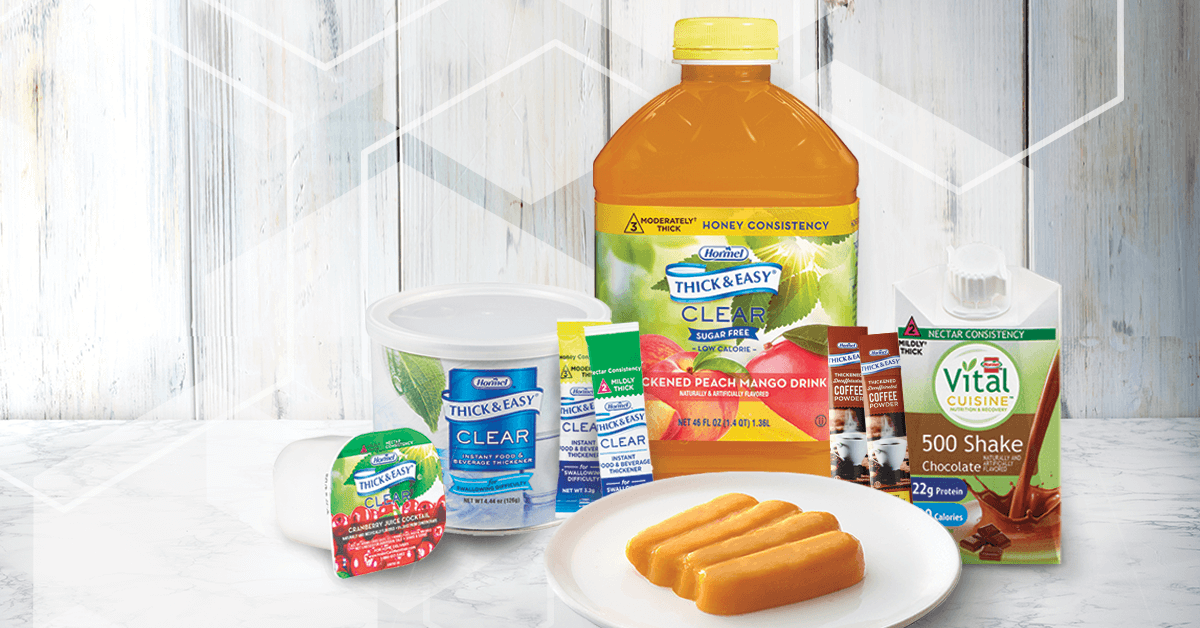 June is National Dysphagia Awareness Month, and in recognition we're offering a wide range of dysphagia resources for consumers and healthcare professionals in addition to discounts on many of our dysphagia products.
Dysphagia Products
In recognition of National Dysphagia Awareness Month, we're offering 25% off your order of some of our most popular dysphagia products. Just enter the coupon code DYSPHAGIA25 at checkout to save on the following products:
To learn more about dysphagia and our product solutions, or to view the full fleet of products we offer for those with swallowing difficulties, visit our dysphagia page.
*Coupon is one-time use only
Dysphagia Resources
We have a variety of resources for both healthcare professionals and home consumers to assist those with swallowing disorders, including: