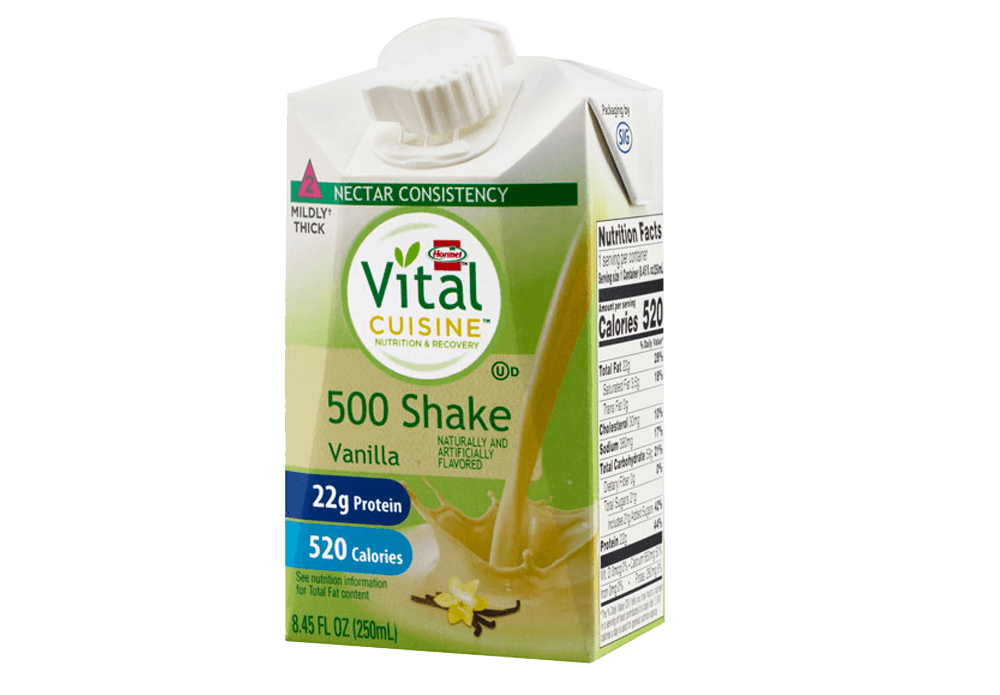 With 520 calories and 22 grams of protein in just over 8 ounces, our new Hormel Vital Cuisine® 500 Shake will help you get proper nutrition and maintain a healthy weight during cancer treatment and recovery. Available in both chocolate and vanilla, they're a great source of protein and calories, even when you don't have a big appetite.
Swallowing difficulties are a common side effect of cancer treatment and recovery. Dysphagia shouldn't stop you from getting proper nutrition, which is why we made sure our 500 Shake meets IDDSI Level 2 (nectar consistency) standards.
The 500 Shake combines the best aspects from our Mighty Shakes II® product line and former Hormel Vital Cuisine® protein shakes with some exciting updates in functionality. We heard our customers loud and clear when some said they didn't have the appetite to finish a full shake in just one sitting. With the 500 Shake, we've made the containers re-closable so it's convenient to save some for later.
To learn more about the 500 Shake or place an order, visit the product page.